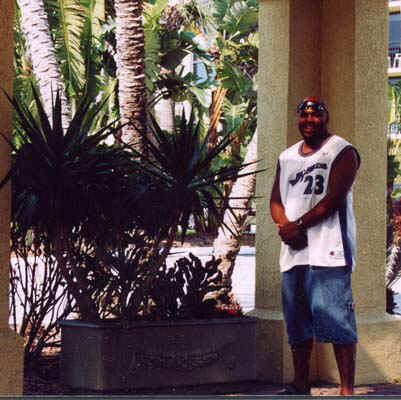 Name: Playerndc aka D-Money
School: North Carolina A&T
Location: Uptown 4 Life
What does Go-Go mean to me:
Go-Go is me, its my life being expressed and shared with my peoples both near and far. Just like go-go music, I cant let my dreams be stopped and I wont let them be stopped. For dreams are only stopped by you and if your going to stop them then why have them. Go-Go is a message straight from my city Washington DC!!! Listen and learn America, for we have something to say...straight from our Neighborhood Life, because We Got Next, in this game. So I ask the question, Can U.C.Beyond all this maddness? If not then come go with me as I lead you Back2Basix!!!
Quote: Never forget the bridge that has brought you over, for you might have to cross it again in life for 1 reason or another!!
Hobbies: Seeking God 1st, Producing music, Basketball, Debating, Bowling, Traveling, Living life to the fullest!!