We thank you all for the love and support that each and everyone has shown over the years. Knowing we couldn't do something for each person directly, we have setup this FAN CLUB CENTER with you all in mind.
Latest info on our CD release, show updates, trips out of the area will all be posted here first. Being a fan club member you'll be able to receive classified information long before it hits the public. Not only that you can chat directly with UCB members on special sessions. Like to debate and voice your views OPENLY. Then check out our UCB's Da Board of Discussion!! Before you leave just make sure you show some love to us in our guestbook.
Feel like posting your thoughts and views on certain issues then check out DaBoardDC!! Start a topic if you like or comment on those already there! It only takes a few moments to join! Click below!!



Check out the Playerndc's Interview with Go-Go legend Kato and the TMOTTGOGO family.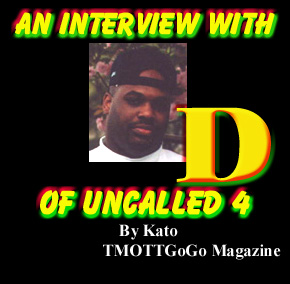 Upcoming Shows and Events
August 2004
Sun
Mon
Tues
Weds
Thurs
Fri
Sat
Club Neon

PJ Party pt2

2
3
4
5
Showplace Arena

8-12

St Marys

10-1

8
9
10
11
12

Mad Chef

10-3am

14
Mad Chef Outdoor Party

Noon - 8 pm

16
17
18
19

Mad Chef

10-3am

21
22
23
24
25
26
27
NC A&T

Greenboro, NC

29
30
31