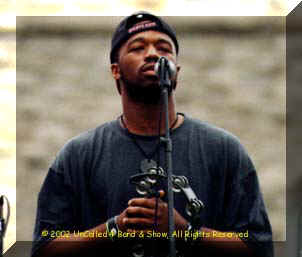 Name: Marcus C "G-Mula" ak2B Just Like Daddy
School: University of Connected Business
Location: Columbia's District {Land of the Mental Governed}
What does Go-Go mean to me:
I put my life & soul into the sound of D.C. A proud representer for the UnCalled 4, known as the UCB. Too much time spent playing. Connecting our creations would open the eyes of the universe to see beyond. Can U C Beyond............
Quote: "When you do right you get right"
Hobbies: Writing, Reading, Learning, Succeeding