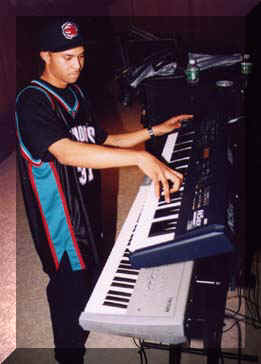 Name: Allan
Location: Uptown
What does Go-Go mean to me:
To me gogo is the most diverse music ever. In a nutshell, most gogo bands consist of drums, congos, timbales, keyboards, vocalists, bass and lead guitar players, horns, cowbells, and tambourines. A gogo band is a T.E.A.M., which means- Together Everyone Achieves More!!
Quote: "Chill don't pay the bills"
Hobbies: Basketball, Music, Writing, and everything that pertains to money!!