Welcome to The Sound Room!!
This is the spot where you can hear some clips from shows and CD's both old and new along with upcoming projects.
Over the years UCB has had some hits, crankers, shockers, you name it we've had it, so enjoy this section, who knows you might hear something new to ya ear.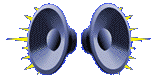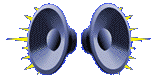 SOME CLIPS FOR YOUR LISTENING PLEASURES
Mr.CongoMan Neighborhood Life Combat WayUMove
FWMN NTheHole In those Jeans Married 2 w/E of OPT
Moolie Hold It Shut the Fup PumpMeUp w/Roe
Holla&Grinding w/Rah of NEG OldSchoolPocket w/D-Money
All clips can be purchased on CD.
(This feature is coming soon)